I love giveaway and I am taking part in
Daily Optimystiques Seventh Anniversary giveaway,
you can take part too.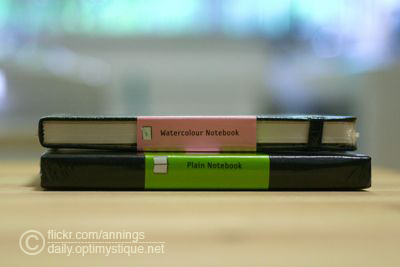 Free Moleskines! :)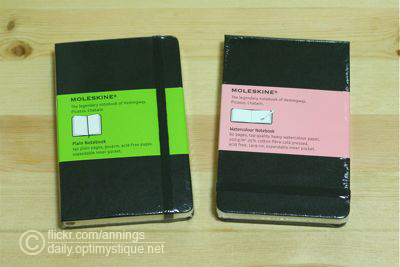 One (1) Moleskine Plain Pocket Notebook and One (1) Moleskine Watercolour Pocket Notebook.
There will be TWO WINNERS. The first will receive the Plain Notebook, while the second the Watercolour Notebook.
To qualify, simply follow these steps (at least the ones in BOLD):
Blog about this giveaway and make sure you add a visible link back to this post.
Subscribe/follow my blog through the Google Friend Connect (found on the right sidebar).
If you have a feed reader (like Google Reader), add/subscribe to my blog feed.
If you have Twitter, you can tweet about this too. Simply click the "retweet" button at the top of this post, then comment below and add the link of your tweet. :)
Post a comment in this blog with your name, email, country of residence, and state why you want a Moleskine and what you're planning to do with it if you win. Plus, paste the links to your blog/tweet about this giveaway too.
For more detail of this giveaway just click on above link.
Good luck.